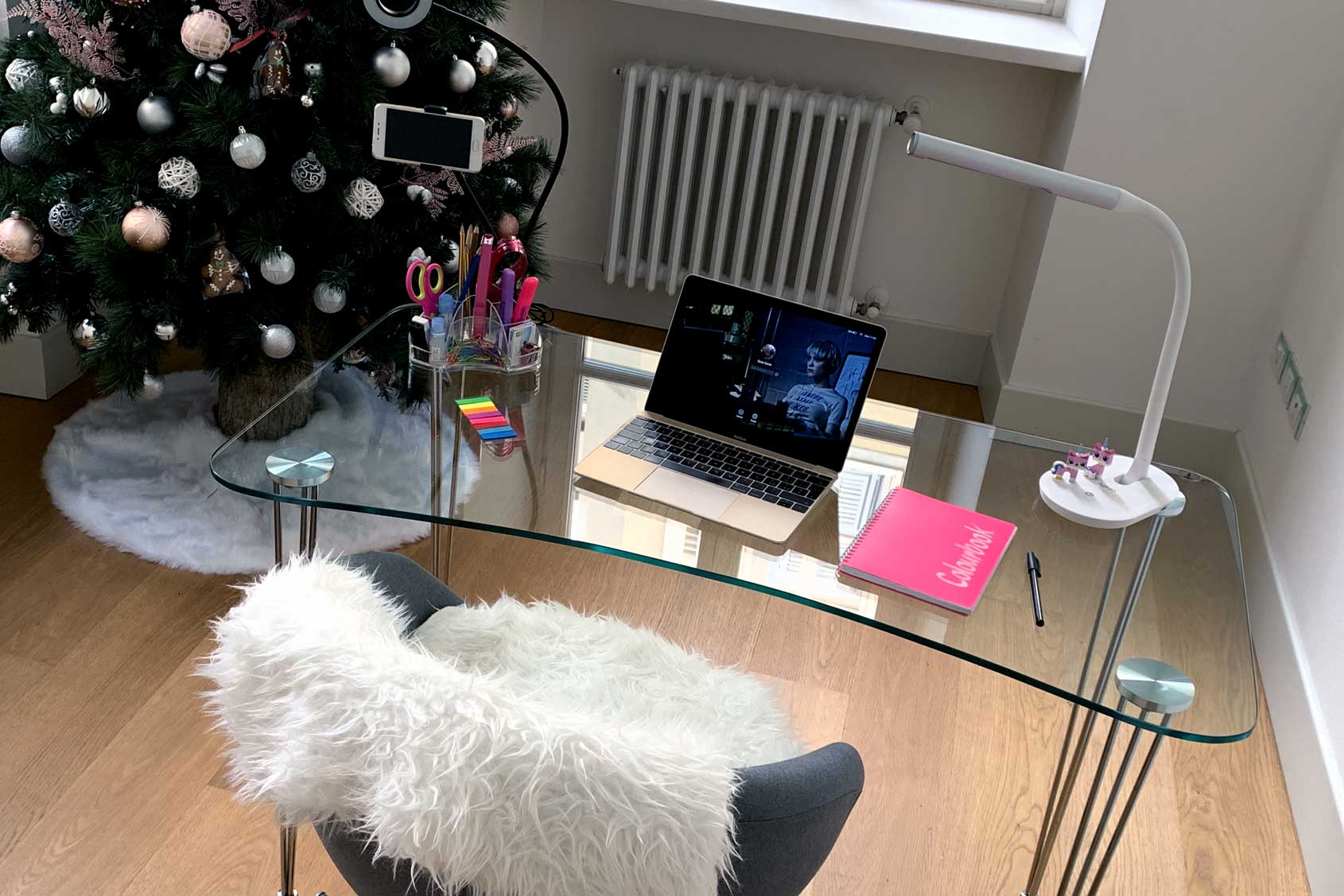 Do you have a story of an uncomfortable experience?
Tell me about it and we'll fix it together!
blur_onCome on in my workspace!
#1 ABOUT ME
Introducing myself
I'm Tania. I'm a problem-spotter and a problem-solver. I do improve people's lives with technology and help companies to deliver the best solutions for their business while being respectful of users. I call it mission, others call it work.
I'm not talking about anything supernatural! For those who are somehow close to the digital and IT industry, my job title is Digital Product Designer and UX Designer.
#2 ABOUT UX DESIGN
Why did I get into UX Design?
UX stands for User Experience and it's about what we experience in our daily life, as every day we perform dozens of activities. But, at times, things may prove more difficult than expected. How many times have you experienced services, artifacts, products, systems and also interactions with people that seem to be conspiring and give you a hard time, just turning simple activities into frustrating moments? How many times have you wondered what if things worked properly?
#3 MY WORK
What's my mission?
Investigate first, design after. That's my mission.
I spot design opportunities and get insights from faulty experiences through investigation, then I design solutions to fix what's wrong, going through a multistep, iterative and collaborative process shared with clients and users. The final outcome may be a service, a digital product or a system, inspired by human natural behavior and habits.
My aim is to design the best solution to fulfill users' needs, providing a stress-free and delightful experience, so that every activity should be accomplished engaging users in a natural and emotionally satisfying process.
#4 UX DESIGN VALUE
Why is UX Design valuable?
I'm firmly convinced that in the world there's no more room for generic products, based on ideas that come from a single person. UX design is needed to go beyond personal assumptions.
Users, researchers, and designers need to team up to find and develop opportunities from a real context, building the blueprint for successful products to both improve our daily activities and provide business value to companies that invest in UX.
I'm sure that ethical UX design can make the world a better place.
#5 MY EXPERIENCE
Who do I work with?
I gained very significant experience with online publishing digital products while also working for 9 years for the most popular fantasy football platform in Italy. My expertise is strong with very complex projects.
Now, I'm ready to compete with diverse sectors; education, health, fashion & beauty, media, marketing, and any other sector, as long as it gives me the opportunity to explore new domains to prove that a UX design-oriented approach can make the difference.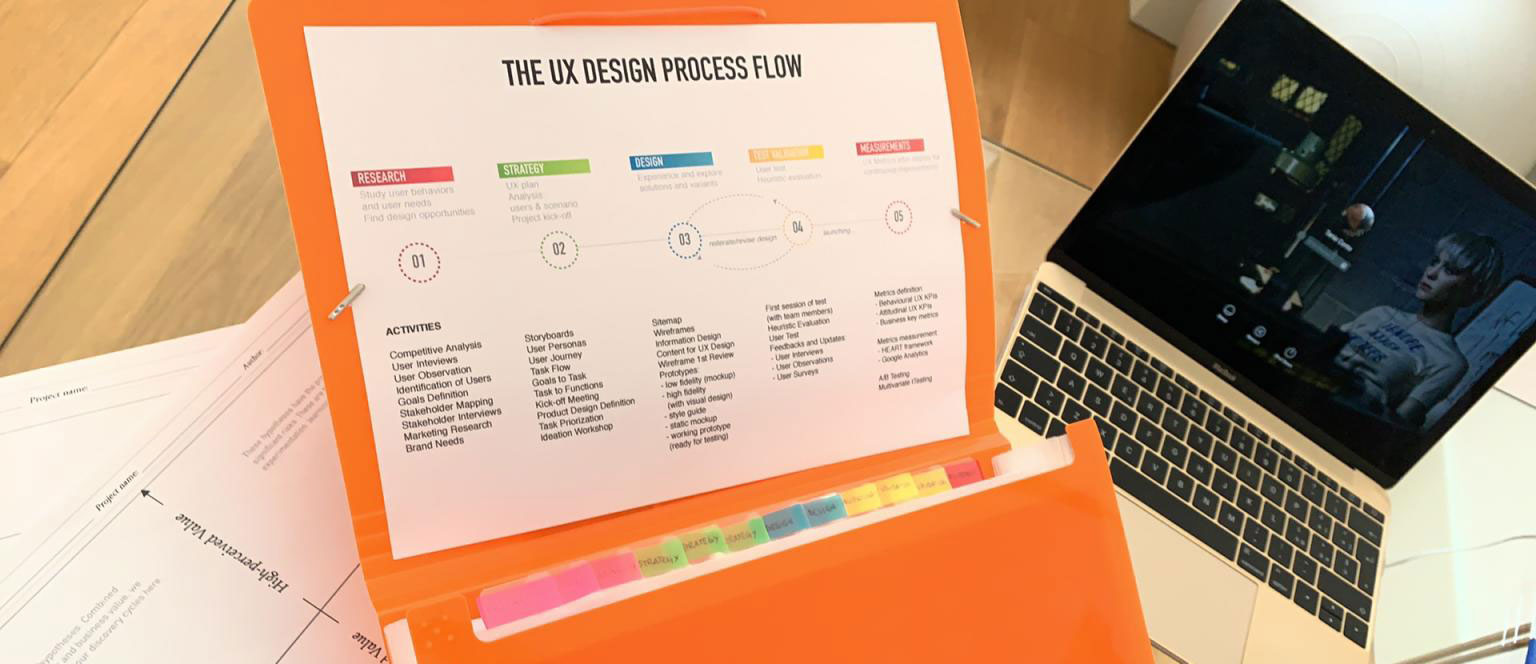 #6 MY ATTITUDE
How do I work?
At the moment, I'm transitioning from a permanent position as a UX/Product Designer and Team Leader to a consultancy job as an independent UX Designer. Hopefully, working as a contractor or as a freelancer will grant me the opportunity to engage in different and exciting projects also on a short-term basis. I can easily arrange my commitments and be available in a very short time!
My skills and experience with tasks, time and team management, my technical knowledge from my previous role as a developer, and my positive attitude towards problem-solving, empathy and communication makes me reliable, smart-thinking and very effective while remote-working.
Are you debating whether remote-work is good for productivity and for your company culture? Just put me to the test!
#7 INTO ACTION
How can I help you?
If you are a Studio that creates remarkable and innovative digital products and if you need a UX designer who can both take the full responsibility to conduct the whole process from investigation through prototyping and user testing or team up with other UX designers, I'm ready to catch a new challenge and deliver the best quality work ready to be handed off to developers or to UI designers with all the deliverables and full annotations while staying available to assist and collaborate with them during the whole development process.
I can work through the full UX process from research to prototyping or I can get involved in your project if you want to take advantage of a specific UX design procedure. Do you have a complicated experience or a digital product to turn into something simple and effective?
What I can do for you:
Product Discovery (from research to ideation)
Full UX Design process (from research to prototype and user testing)
Interaction Design process (from activity flow and user-flow to wireframe, prototype, and user-testing)
User Testing for product performance (A/B testing)
User Testing for features improvement (in-person, A/B testing, remote testing)
UX writing
UX documentation and annotations for UI Designers and developers
Information Design complement for UI/Graphic Designers
UX Design Mentorship
Contact
I'd love to hear from you! Just feel free to reach out to discuss about collaborations or any other idea you want to share with me!
close
WHY SHOULD YOU JOIN ME?
you are a… remote freelance worker
you need to… stay motivated and stick to a working-hours schedule to maintain your productivity
in times when… the pandemic and self-isolation is screwing up your biorhythm
arrow_forward
I'm
virtually

sharing


my workspace.
TODAY'S SCHEDULE

(CET timing)

access_timefrom

00:00 AM

to

00:00 AM

local_cafe

break();

access_timefrom

00:00 PM

to

00:00 PM